Chimney Repair
Inspection | Chimney Re-Pointing & Tuckpointing | Liner and Cap Repairs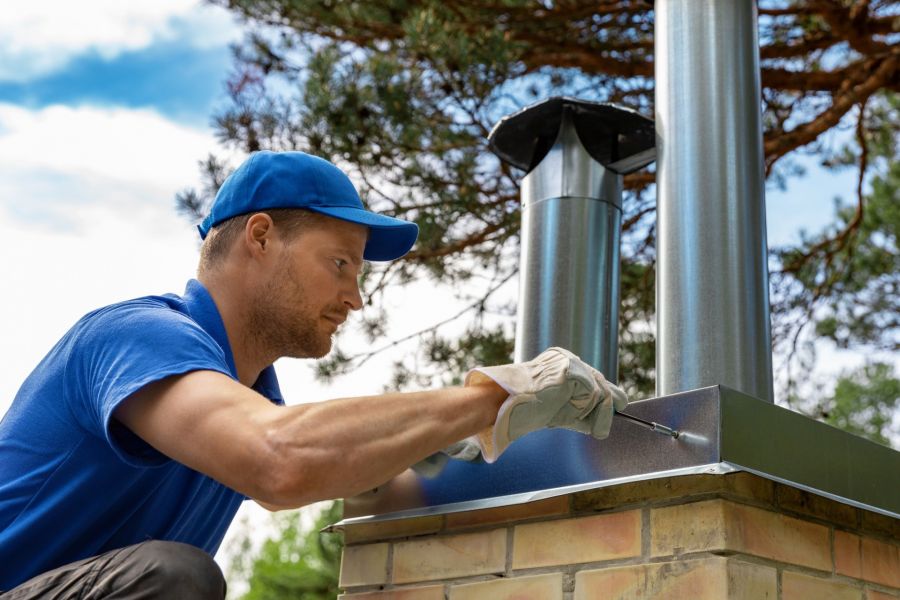 Need a trustworthy contractor to inspect and repair your chimney? For more than 7 years, Certified Green Team has kept local families safe by keeping chimneys in excellent repair. Reduce your risk of a house fire by having our skilled chimney sweeps repair your chimney.
---
Call for a Quote
---
Chimney Inspections
If you suspect that your chimney is not functioning optimally, call the experienced chimney repair crew at Certified Green Team. Proper chimney functioning is essential to staying safe in your home throughout the winter months. If you notice any of the following, call Certified Green Team right away for a consultation.
Signs you need chimney repair:
Peeling wallpaper or stained paint: Sure signs of water damage, possibly from a chimney leak
White stains across the brick of a chimney: Otherwise known as efflorescence, it's a sign of excessive moisture in your chimney, which can lead to mold growth.
Cracked or crumbling mortar joints: Can lead to leaks and further cracking of the chimney if water gets into the joints and freezes.
Damaged crown: Your crown protects rain, snow, and animals from getting into your chimney.
Damaged flue liner: Your flue directs smoke up and out of your home. Any clogging or flow problems are dangerous.
Deteriorating flashing: Damage to flashings can lead to rotting structures and mold.
Chimney Repair Services
Certified Green Team's team provides every homeowner with the highest quality service, superior products, skilled technicians, and reasonable pricing. Customer satisfaction is our top priority each and every day.
Our Chimney Repair Services Include:
Oil, Gas & Wood Burning Chimney Cleanings, Repairs & Maintenance.
Water Leaks
Drafting Problems
Masonry Repairs
Liner Repair or Replacement
Cap Installation and Replacement
Flashing Repairs & Installations
Fireplace Repairs
Damper Repair & Replacement
How to Know if You Need a Chimney Cleaning
The best way to keep your chimney in optimal condition is to schedule regular cleanings. By having Certified Green Team clean your chimney, you will benefit from our knowledgeable team. While our team cleans your chimney, we'll also inspect it for issues. Should we notice any problems, we'll let you know and offer a fair price to make the necessary repairs.
Signs it's time to clean your chimney:
A burned wood smell coming from the fireplace when it's not being used

Fires begin to burn poorly or produce excess smoke into the room.

A black damper. The damper is easy to see. Over time, it becomes caked with creosote. If you see black residue, it's time to clean.
---
Call for a Quote
---