Residential & Commercial Services
Carpet, Rug & Upholstery Cleaning
Air Duct & Dryer Vent Cleaning
Proudly providing carpet cleaning in Brighton, Boston, North & South Shore up and down Route 128, and Eastern MA since 2016, Certified Green Team is the trusted and preferred local provider of residential and commercial carpet cleaning services. Certified Green Team's trained professionals steam clean Brighton carpet and furniture and restore it to like-new condition. Give us a call to clean your carpets, area rugs, and sofa and re-experience clean!
⭐⭐⭐⭐⭐
"Easy to work with and my carpets look much cleaner than they did with other companies I've used in the past."
Althea D., Carpet Cleaning in Boston, MA
Call for a FREE Quote
Carpet Cleaning Special
$29.99 Per Room
3 Room Minimum
expires 06/30/2023
Dryer Vent Cleaning Special
Just $89.99
Limited Time Offer
expires 06/30/2023
Why Choose Certified Green Team?
There are plenty of carpet cleaning businesses in the Brighton area. The carpet and upholstery cleaning professionals at Certified Green Team take pride in completing jobs with excellent results and providing the best value.
Other reasons to choose Certified Green Team include:
We clean, sanitize and deodorize all carpets, upholstery, and rugs
We use all organic cleaning products, and have the best cleaners
We don't sub-contract any job. We complete every job we take on
We will complete any size job for you, big or small
We are highly skilled, trained, and licensed in water damage restoration
Carpet & Upholstery Cleaning Options Include:
If you are looking for a carpet cleaning company in the Brighton area to clean your office or commercial building carpets, look no further! Certified Green Team has been cleaning commercial carpets in Brighton for over 7 years and we'd love to keep your employees healthy and your guests impressed! Regular carpet cleaning improves the air quality in your building, which in turn reduces employee sickness. Certified Green Team will be happy to provide a free, written commercial carpet maintenance quote, and keep your building in top shape.
Are you concerned about the presence of germs in your home or the spread of viruses in your Brighton office, church, school, or public building? The disinfection team at Certified Green Team is ready to respond. All surfaces are treated with EPA-recommended products that kill 99.9% of all viruses and bacteria. Keep your employees and loved ones safe and healthy.
We are a marketplace for customers and local providers.
---
Call for a FREE Quote
---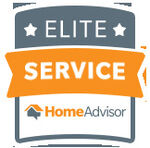 Disclaimer: All sales and inspections by Certified Green Team are final. Jobs may be sub-contracted and not performed by Certified Green Team.