Water Damage Restoration in Chelsea, Massachusetts
Emergency Water Removal, Clean-up & Dry-out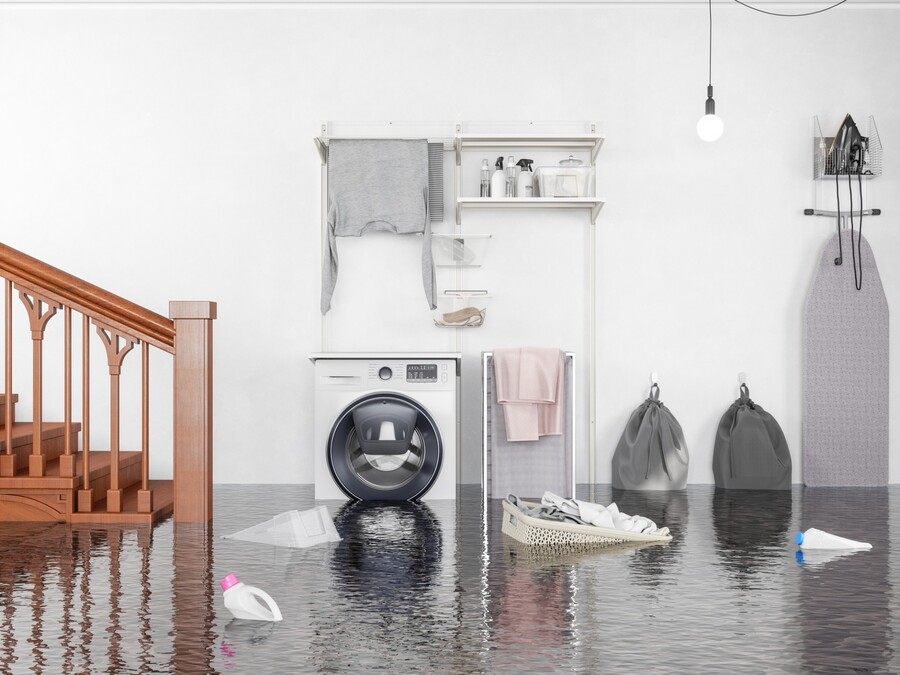 Searching for a Chelsea water damage restoration contractor? Certified Green Team has been in the carpet cleaning business for more than 7 years. We specialize in restoring carpet and area rugs that have been water damaged in Suffolk County, Massachusetts. We work directly with your insurance company to process claims as efficiently as possible. When you have Chelsea water damaged carpeting or rugs, call (617) 855-1605 for emergency service 24/7.
---
Call for Immediate Service
---
Leave the Chelsea Water Damaged Mess to Certified Green Team
Chelsea water damage restoration is a job that's best left to the professionals. Certified Green Team has been salvaging carpet in MA for 7 years. Our first priority is to make sure the area is safe. We remove all unsalvageable property, including sheetrock, then thoroughly dry the entire area with high powered fans. All Certified Green Team restoral specialists are IICRC certified in water removal and restoration for Massachusetts, the most widely recognized and accepted certification program in the restoration industry.
Restore your carpet, upholstery, and other water-damaged property by calling Chelsea's water damage specialists at Certified Green Team: (617) 855-1605.
The Skilled Experts at Certified Green Team Deal with Water Damage in Chelsea Safely and Efficiently
When it rains, it pours. Heavy rainfalls, ice dams, leaking windows or doors, burst pipes, toilet overflows, and faulty appliances can all damage Chelsea carpet. Whatever the cause, water-damaged property in Chelsea needs to be dealt with immediately to prevent mold and mildew growth. Certified Green Team will get on-site quickly to assess and contain the water damage. We strip walls down to the studs, if necessary. Our staff will safely remove and dispose of water contaminated sheetrock and other property. Our powerful fans dry the area and room contents thoroughly. We apply sanitizers to prevent mildew.
Chelsea Water Damage Restoration is our Specialty
At Certified Green Team, our first priority is to get rid of any standing water in your Chelsea home or office, using a truck-mounted water extraction vacuum. The restoration process begins by using the same high powered vacuum to extract water from your Chelsea carpet, area rugs, and carpet padding. We remove damaged sheetrock, then begin the drying process using high-intensity fans to remove any remaining dampness. We use environmentally-safe cleaners and deodorizers that smell fresh and pleasant. Chelsea water damaged carpets are thoroughly rinsed via hot water extraction to remove all traces of dirt, mildew, shampoo, and other debris.
Once we move everything back into place, your Chelsea carpet will look like it was just installed. Call (617) 855-1605 for quality restoral services.
WHAT CUSTOMERS ARE SAYING:
5★★★★★ - "David did an awesome job of cleaning my couch. He explained what he was going to do before he started , which I appreciated. Very polite, very friendly. I'd definitely request him next time!"

Anonymous

2023-10-01

4★★★★☆ - "Just had my loveseat and two recliners deep cleaned. They look good and smell nice. Leo was a very nice technician. A little hard to understand, but he worked around that with a translator on his phone (great idea!). He worked extra hard on a couple of places I pointed out. I'm pleased with the job. Can't wait and see what everything looks like when dry.
My only small issue is the wet floor. They should use large canvas drop cloths under the pieces they clean or some sort of mopping done once the job is complete. My wood floor was very wet and slippery when he left."

Y. Publicover in Billerica, MA

2023-09-19

5★★★★★ - "Joey cleaned an area rug in my home today.
Fabulous job!!!
I will have him back again to do more rugs👍👍👍"

Jo-Ann in Acton, MA

2023-03-09

5★★★★★ - "They were extremely professional and very detail oriented. I'm extremely happy with their service."

Susan Pierce in Arlington, MA

2023-03-09

5★★★★★ - "I like this company so much, they cleaned my carpet and vent. They arrive on time and are very professional. I will use this company again and highly recommend."

Delia in Boston, MA

2023-03-03

5★★★★★ - "Well, this tall dude shows up with such a friendly attitude, he was very knowledgeable about what he does. The price was perfect and my home's air is so clean. I recommend this company to anybody reading this to call and make an appointment."

Eric in Attleboro, MA

2022-12-07

5★★★★★ - "JR was very polite and did an excellent job on the sofa sectional. Between kids and animals I know it needed it! Looks great! Thank you for a quick response Green Team!"

Katie in Acushnet, MA

2022-10-17

5★★★★★ - "The Certified Green Team helped us out tremendously in a jam when their competitor bailed on us and we had a tenant moving in the next day. They came within 24 hrs and were on time, quick and professional They did a great job with the carpet too! You won't be disappointed with their service."

Vita Needle Company in Needham Heights, MA

2022-09-21

4★★★★☆ - "Dean called and sent a text with his arrival time. Very professional and friendly. Did a great job cleaning the outside dryer vent as well as the hose. Repaired a tear in the hose as well. Cleaned up so much I could tell someone had been here as it was cleaner than before he got here. Very satisfied with Dean's work!"

Matthew Alford in Wayland, MA

2022-05-04

5★★★★★ - "I cannot stress enough how amazing our experience was. I called for an estimate and Ben came out the same day. He was communicative and upfront and helped save our carpets! He even cleaned up the entryway from his boots before he left which he didn't need to do. Hopefully we don't have flooding any time soon again but if we do, I know who I'll be calling."

Sarah in Mansfield, MA

2022-02-07

5★★★★★ - "I had a showing for a commercial property space I was trying to lease out. I called CGT and they sent Alex who did an exceptional job. He was extremely pleasant, well-mannered, and courteous throughout the entirety of the job. Once he was finished the carpet was spotless and looked like it had just been laid out. I was able to show the space without any sense of doubt or embarrassment. I highly recommend CGT (and Alex) for any of your service needs. 10/10"

Dave G.

2021-08-19

5★★★★★ - "Thank you very much for the excellent sofa cleaning job you did !! We very much appreciate everything from cleaning to customer service. The cleanliness and efficiency of the work was a joy for us. We will share your info on social media!"

The Sigels

2021-05-04

5★★★★★ - "Phil was great! He was straight forward and got the job done right. Highly recommend him for carpet cleaning!"

Anonymous

2021-03-29

5★★★★★ - "The owner communicated with me well, the cleaner came on time and did a fantastic job cleaning my sofa and a small rug. His prices are very good as I checked around and compared them to others! He did a terrific job and was so nice during the cleaning service."

Carlene M., Oriental Rug Cleaning in Boston, MA

2020-12-04

5★★★★★ - "Easy to work with and my carpets look much cleaner than they did with other companies I've used in the past. I like what the steam does. I will use them again because my carpets look better than they have in years."

Althea D., Carpet Cleaning in Boston, MA

2020-12-04

5★★★★★ - "Great customer service. My dryer is working fantastic now! And the tech was super helpful"

Elizabeth T., Dryer Vent Cleaning in Boston, MA

2020-12-04

5★★★★★ - "This company did great job for my sectional sofa after my sun spill some juice on it , they took the red stain out , the sofa looks brand new again thank you very much very recommended. Thank you so much Greg."

Ofek V., Upholstery Cleaning in Boston, MA

2020-12-04

5★★★★★ - "My dog did an accident on my new area rug i found a certified green team and they did an extremely job and all the stains came out like new again thank you very much guys ."

Vered A., Carpet Cleaning in Brighton, MA

2020-12-04

5★★★★★ - "I just move in to my new single-family home My carpet was with dark stains in my master bedroom, tom the technician was very professional he took all the spots out and the carpet looks brand new,he explained to me everything about the cleaning process and he took pictures before and after, Very high quality I will use your services in the future for sure thank you so much."

Ben Z., Carpet Stain Removal in Brighton, MA

2020-12-04

5★★★★★ - "The Green Team did an awesome job cleaning a carpet and couch in our home. They were very professional and I am very happy with the way this turned out! I will be using them again when needed."

Caitie L in Saugus, MA

2020-07-06

5★★★★★ - "Very clean results after they did my carpets! I am selling my house and we needed this special professional service. They did an excellent job!"

Anne wang in Waltham, MA

2020-06-24

5★★★★★ - "I searched for a carpet cleaning company serving Newton. They came up first, so I called them. We got our basement steam cleaned, and we are very happy with how the carpet came out."

michael joniaski in Newton Center, MA

2020-05-18

4★★★★☆ - "They did a satisfactory carpet cleaning.
Almost all the stains were steamed out of my carpet."

mary-anne M. in Sharon, MA

2020-05-18

5★★★★★ - "I needed someone to clean my carpet in my cape style house in Foxborough. They were on time and did a great job."

Jerry Winslow in Foxborough, MA

2020-05-18

5★★★★★ - "My mother's sofa needed a deep steam cleaning. They did a great job getting some older stains out of the sofa."

Jacob T. in Boston, MA

2020-05-18

5★★★★★ - "These guys are the best carpet cleaners in Boston."

William Q. in Roslindale, MA

2020-05-18

5★★★★★ - "They did a great job with my carpet! Very punctual and professional!"

Chantall O., Carpet Stain Removal in Woburn, MA

2020-02-06

5★★★★★ - "Excellent service all around. Prompt , courteous and extremely helpful. My rug looks beautiful. I highly recommend them and will use them in the future for my entire rug collection"

Roberta P., Area Rug Cleaning in Winchester, MA

2020-02-06

5★★★★★ - "This dude is awesome and knows how to clean carpets. You'd be an absolute moron to go with anyone else."

Mike L., Carpet Cleaning in Stoneham, MA

2020-02-06

5★★★★★ - "They came in and did a very great service cleaning my carpets. Very professional"

John T., Carpet Cleaning in Winchester, MA

2019-12-06

5★★★★★ - "WOW!! I CAN'T SAY ENOUGH ABOUT JACK AND HIS CREW. HE CAME IN AND KILLED IT.. ILL BE CALLING HIM BACK TO CLEAN MY OFFICE CARPETS ACTON JEEP"

Ethan L., Carpet Cleaning in Medford, MA

2019-12-06

5★★★★★ - "I needed my upholstery cleaned badly. I called the first company I saw. The office explained the service and quoted me for a steam cleaning process. The tech arrived a little late, but did call me and notify me of the arrival. When he got their he offered a deeper cleaning, I must say I am very happy he did. The sofas look great, and I will use them again."

Eliran A., Upholstery Cleaning in Woburn, MA

2019-12-06

5★★★★★ - "Mike was very professional. He arrived on time, explained the various options, and did a great job cleaning our area rugs and upholstered furniture. Would recommend and would use again."

Melissa M., Upholstery Cleaning in Stoneham, MA

2019-12-06

5★★★★★ - "Excellent customer service!!! Great thorough clean!!!!! I really appreciate it!!!!"

Eligov Family, Area Rug Cleaning in Winchester, MA

2019-10-01

5★★★★★ - "Very professional workers at Certified Green Team. They are dedicated and responsible. I've had a great experience with this service. I had a problem with my floor carpet. It got damage. Then I called Certified Green Team. John came and fixed the problem. He was very friendly and professional. Thanks, Certified Green Team for a great service."

Robert M., Carpet Cleaning in Woburn, MA

2019-10-01

5★★★★★ - "They did an excellent job cleaning the carpets in our office."

Lynn L., Commercial Carpet Cleaning in Stoneham, MA

2019-10-01

5★★★★★ - "The technician was very knowledgable about our rugs. He also showed us the process he recommended to remove the extensive amounts of urine from our rug. When he delivered them two weeks later we were very satisfied with the results."

Margaret G. in Stoughton, MA

2019-09-25

5★★★★★ - "Great service at a reasonable price. They arrived during the 2-hour window and called 30 minutes before arriving like they said they would. They cleaned my carpets and couches better than my expectations and were really easy to work with."

Anonymous in Boston, MA

2019-09-25

5★★★★★ - "I had two rooms, closets, and 11 stairs deep cleaned. The technician, Ron Tilkin, was exceptional to work with and represents this company very well in his manner and accommodating my needs.
Prior to having service, I placed furniture coasters under the heavy furniture and I was able to move the furniture to one side. My carpet was stained with coffee spills, pet stains, and foot traffic. After cleaning the carpet, it looked brand new. I estimate the carpet to be 10 years prior to moving in. Thankful to have had Ron on this service call, I am very happy with the job he did."

Corrine in East Walpole, MA

2019-09-23

5★★★★★ - "WOW!! I CAN'T SAY ENOUGH ABOUT JACK AND HIS CREW. HE CAME IN AND KILLED IT.. ILL BE CALLING HIM BACK TO CLEAN MY OFFICE CARPETS"

Ethan L, Commercial Carpet Cleaning in Boston, MA

2019-08-29

5★★★★★ - "Excellent explanation of all the choices. The job was done very efficiently and quickly! And the room and stairs look 100% better. I liked Jessica and John very much! Nice hard working kids! I am very pleased."

Ana B., Carpet Stain Removal in Kenmore, MA

2019-08-29

5★★★★★ - "The carpet of my main door was became dirty.Then I called John,he came and cleaned my carpet and make it very cleaned.Thank you John."

Neil M, Carpet Cleaning in Arlington, MA

2019-08-29

5★★★★★ - "I had need to furniture upholstery cleaning.For this I called Certified Green Team and tell them the problems.Then they sent their cleaners.They came in time and fixed my problem.They were very friendly and did very hard work.I will call them again for my area rugs cleaning."

Jack Jonson, Carpet Cleaning in Lexington, MA

2019-07-02

5★★★★★ - "Great service! They came at time, were very professional and did a great job. I highly recommend this company"

Tetyana Ivanina, Sofa Cleaning in Stoneham, MA

2019-07-02

5★★★★★ - "I would like to compliment the guys that assembled a kids swing set for me. A huge swing set !! They showed up at 8:00 AM and worked on it till midnight. They actually had to pull a car onto my back yard and use it's high beams for light so they could finish it so when my kids woke up it would be done. They were some of the most professional people that I have hired for any job since I've been a homeowner. They paid attention to detail and made sure it was assembled properly. I can't say enough good things about this company. You will be 100% satisfied with their service."

Dan Spillane in West Bridgewater, MA

2019-06-13

5★★★★★ - "to describe it in short, the service was exceptional. We had a same day service appointment they made on time."

Anonymous

2019-05-28

5★★★★★ - "Very easy going, when I emailed them they responded promptly. Scheduled an appointment the next day. They showed up on time and did an excellent job."

Daymond G. in Arlington, MA

2019-01-07

5★★★★★ - "We just moved into our new home and the carpets needed a good cleaning. The team cleaned our rugs perfectly. I didn't think that it was possible to get them to look like they are brand new again but they were able to make them look fantastic. Great prices and professional staff. I would contact them again for any cleaning needs."

Jessica Lorenz, Carpet Cleaning in Uxbridge, MA

2019-01-02

5★★★★★ - "Very professional, the job was done efficiently. I will recommend them to all my friends."

Mikel Asrov in Acton, MA

2018-02-22

5★★★★★ - "Great job with John and Jessica. Glad I chose this company!"

Theresa Riley

5★★★★★ - "Excellent service, from my first call to their office, and throughout the job. They offer services to get rid of any stains, in my case lots of coffee. The prices were very fair, by far. The technician, was an expert in his field. 5 stars! and I will absolutely call again."

Angy Y., Carpet Stain Removal in Boston, MA

4★★★★☆ - "Very swift, same day service. Prices were OK, and they got rid of every stain, and 3 weeks later, the stains are still gone."

David D., Carpet Stain Removal in Brighton, MA

5★★★★★ - "When we had family coming over for the holiday, we had just realized how many years it's been since we had our hand made rugs cleaned. As we looked at our rugs, one thing was evident; that we need cleaning. Now I am not comfortable sending my rugs out with just any company, as I love them like my own children and pets.We searched and called several companies, none of which I could entrust to do the job. When we found Certified Green Team and called the office, I was expecting the same service I was being offered by every other company.What I got was someone who before pitching, and selling reassured me that the priority was to do any treatment necessary to guarantee I would have the rugs in the two week time frame I was looking for and that the rugs would come back smelling fresh and clean, as opposed to saturated with pet stains. They offered a free Estimate. once the tech came out, I was more than convinced they can accomplish the job properly. Two weeks later, the rugs were delivered with pads. On top, the techs were more than happy to move tons of furniture around to get the rug back where they belong. All in all working with Certified Green Team was a very pleasant, yet cost-friendly approach to carpet cleaning."

J Wienberg, Carpet Cleaning in Winchester, MA