Odor Removal in Stony Brook, Massachusetts
Unpleasant odor in your Stony Brook home or business?
Certified Green Team has been deodorizing Stony Brook carpets and upholstery for more than 10 years. Our deodorizing technicians will professionally clean your carpet or area rug, then apply a deodorizing agent that will completely remove any offensive odors.
When you need professional cleaning and deodorizing, you don't want to wait. Call Middlesex County's leading deodorizing company, Certified Green Team, for a fast response time and expert service: (617) 586-2586. We offer expert odor removal for residential and commercial customers in Stony Brook, Massachusetts.
Don't mask the odor. Eliminate it.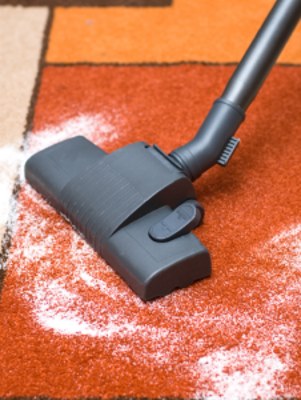 Lighting a candle or spraying room freshener might seem like a good idea to cover up an unpleasant smell. But that's all it does.
To completely eliminate unpleasant odors from your Stony Brook carpet and upholstery, call the deodorizing professionals at Certified Green Team: (617) 586-2586.
We will pretreat the problem area, then clean the entire surface with our highly effective hot water extraction vacuums.
Once your carpeting, area rug, upholstery, or mattress is clean, our deodorizing technician will apply a pleasant smelling deodorizer that digests the organic odor at its source.
You're left with a fresh smelling carpet that looks like it was just installed.
When you need to get rid of an odor from your carpet or furniture, call Stony Brook's odor removal professionals: (617) 586-2586.
What's that smell?
Cigarette smoke, toilet training gone wrong, burnt food, sick children, wet dog. Once an unpleasant odor has been absorbed into your Stony Brook carpeting, furniture, or upholstery, it's nearly impossible to get rid of it.
Our highly effective deodorizers work quickly to eliminate nasty smells from your Stony Brook, Massachusetts carpet, furniture, or area rugs by releasing an enzyme that absorbs odors at their source.
Certified Green Team has been in the carpet and upholstery cleaning business since 2009, serving customers in Stony Brook, Massachusetts. Call (617) 586-2586 today to find out how quickly Certified Green Team can get rid of your Middlesex County unpleasant odor.
---
Call for FREE Odor Removal Quote
---
WHAT CUSTOMERS ARE SAYING:
5★★★★★ - "Very easy going, when I emailed them they responded promptly. Scheduled an appointment the next day. They showed up on time and did an excellent job."

Daymond G. in Arlington, MA

2019-01-07

5★★★★★ - "We just moved into our new home and the carpets needed a good cleaning. The team cleaned our rugs perfectly. I didn't think that it was possible to get them to look like they are brand new again but they were able to make them look fantastic. Great prices and professional staff. I would contact them again for any cleaning needs."

Jessica Lorenz, Carpet Cleaning in Uxbridge, MA

2019-01-02

5★★★★★ - "Very professional, the job was done efficiently. I will recommend them to all my friends."

Mikel Asrov in Acton, MA

2018-02-22

5★★★★★ - "Great job with John and Jessica. Glad I chose this company!"

Theresa Riley

5★★★★★ - "Excellent service, from my first call to their office, and throughout the job. They offer services to get rid of any stains, in my case lots of coffee. The prices were very fair, by far. The technician, was an expert in his field. 5 stars! and I will absolutely call again."

Angy Y., Carpet Stain Removal in Boston, MA

4★★★★☆ - "Very swift, same day service. Prices were OK, and they got rid of every stain, and 3 weeks later, the stains are still gone."

David D., Carpet Stain Removal in Brighton, MA

5★★★★★ - "When we had family coming over for the holiday, we had just realized how many years it's been since we had our hand made rugs cleaned. As we looked at our rugs, one thing was evident; that we need cleaning. Now I am not comfortable sending my rugs out with just any company, as I love them like my own children and pets.We searched and called several companies, none of which I could entrust to do the job. When we found Certified Green Team and called the office, I was expecting the same service I was being offered by every other company.What I got was someone who before pitching, and selling reassured me that the priority was to do any treatment necessary to guarantee I would have the rugs in the two week time frame I was looking for and that the rugs would come back smelling fresh and clean, as opposed to saturated with pet stains. They offered a free Estimate. once the tech came out, I was more than convinced they can accomplish the job properly. Two weeks later, the rugs were delivered with pads. On top, the techs were more than happy to move tons of furniture around to get the rug back where they belong. All in all working with Certified Green Team was a very pleasant, yet cost-friendly approach to carpet cleaning."

J Wienberg, Carpet Cleaning in Winchester, MA
---
Call for FREE Odor Removal Quote
---